osteria contemporeana
at TheMerode
open to members
and non-members
Italy by TheMerode, the convivial table, where good Italian produits are given pride of place in a warm and  relaxed atmosphere. Neither quite a trattoria nor a bistro, Ciao embodies a vision of a more uninhibited gastronomy, both demanding and accessible, simple and comforting.
localisation
Pl. Poelaert 6, 1000 Bruxelles
our cuisine is inspired by simple, authentic food made with uncompromising ethic and the joy of sharing it with friends
an ever-evolving seasonal
menu to share the passion of
italian food
At the crossroad of an Osteria and a Bistro, Ciao embodies a vision of a modern and an uninhibited Italian cuisine that is both demanding and accessible, simple and comforting.
Ciao's culinary philosophy is firmly rooted in the Italian tradition of seasonality and the integrity of all ingredients. Our table features ever-evolving menus and delicious flavours that are sure to surprise your taste buds.
No matter the occasion, be it a business lunch, a romantic dinner, or a night out with friends, we guarantee a culinary journey that will leave you satisfied.
Curated by our in-house sommelier, Ciao offers a wide range of Italian wines to complement each dish perfectly.
discover the menu
at TheMerode, a private social club - in the heart of brussels
TheMerode is a social club built around a community of curious and open-minded people who want to have an impact on today and to re-enchant tomorrow. Located in the heart of Brussels, TheMerode was launched in 2021 with a desire to create an environnement for solving real world challenges, connecting people and enabling important conversation and ideas in a fun and relaxing setting.
discover TheMerode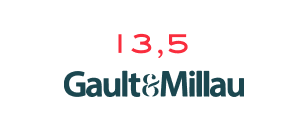 ×
This is a modal dialog.